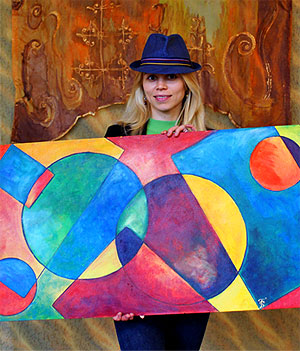 Tablets of happiness or art-shopping
A letter to readers from Akrolesta (Tatyana Sokolova)
Art is irrational. The most sensible approach for it is in terms of likes or dislikes. If you like the painting, then it brings you a good mood, and happiness ...
... and a little later money.
The cost of author"s conceptual work increases over time, surpassing any other investments by yield.
So it was, for example, with the works of the Impressionists. At first their paintings were criticized by critics and spectators, but in a few dozen years the cost of these paintings was comparable to the cost of a small French castle.
Even canvases of little known to the general public artists bring investors 20-50, and even 250% per annum.
According to the analysis of Credit Suisse for the period from 1900 to 2018, investments in art were more profitable than gold, diamonds or real estate. (Global Investment Returns Yearbook 2018)
Collecting art objects raises the status and authority of the owner, allows you to become an example of style, transforms a collector into a class of experts and intellectuals, turns into a person who is guided and advised which is strictly followed.
As Coco Chanel said: "To become irreplaceable, you need to be different from everyone."
Some patrons and collectors create their own museums of contemporary art, which bring them much more respect and fame than businesses and property.
What can be more important than honor and respect? Probably, a feeling of happiness, a good mood, personal pleasure. Pictures are like holidays.
As one of my familiar critics says: "There are many artists, more pictures, but Akrolesta is the one. Her paintings are tablets of happiness for every day. "
Now you can become the owner of my paintings from the collections of SmartArt, JazzArt, LightArt and RelaxArt. (The cost of work is doubled annually).
Write me akrolesta@gmail.com and I will send you a large image of the picture and a fragment enlarged to natural sizes.
(Images on the site are facilitated and adapted to the small screen size and mobile Internet)
How can you do it?
1. You can visit me. You will get all the papers and autographs, see other works "alive" and have an opportunity to know me personally.
In this case, you will get a 10% discount from the cost of the painting, as it will save me time from packing the canvas and the costs of postal transportation.
2. I can send you the painting by post office along with the purchase agreement and my photo along with this canvas.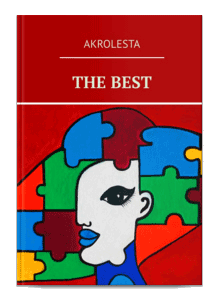 Bonuses, guarantees, discounts and gifts.*
Most importantly,
Full refund.
Together with the price of delivery.The picture remains with you!
This obligation is recorded in the contract of sale of the painting.
And it works, because my paintings are constantly growing in price.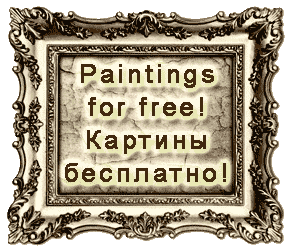 Besides:
1
At your request, I will indicate on the back of the canvas the name and surname of the first owner: "... to some one from Akrolesta."
By the way ... this is a good way to write your name into the history of art ... This is how the names of the buyers of the works of Raphael, Michelangelo and Leonardo da Vinci remained in history.
2
With your consent, on my site in the description of the picture I will add your name as the owner of my art work.
3
If you ever decide to resell your picture with profit, you will be able to place an add for sale on my website for free.
4
When you buy a large picture, you will receive another small as a gift. (See examples of donated paintings here)
5
In addition, now, free of charge, you will receive an album with reproductions of my best paintings with a signature inscription.
6
You will save on the cost of the frame, as the paintings are sold without frames.
It will be more reasonable if you choose the frame yourself, according to your tastes and interior.
7
If you like several paintings, you will receive each one at a 25% discount, which means that after collecting a collection of 4 canvases, you will get one for free. And this is a very solid economy.
8
If you weren't like a painting for some reason, then within a month you can return it and get your money back. (The picture will need to be neatly packaged so that it can reach me safely.)
9
By the way, buying a picture from me, and not in an off-line or on-line gallery, you get a 100% guarantee that you get the original, and save a significant part of your money. After all, the price of intermediaries (galleries, salons, auctions and exhibitions) is 30-90% of the author"s price.
10
Also you can print a full-size copy on the canvas. This is almost 10 times cheaper. (About printing of any of my paintings see here.)
11
If you did not find the picture you need, write me that you were looking for akrolesta@gmail.com . And you will get this painting with a 25% discount for the idea. (See examples of such paintings here)
12
And one more instant gift.
Right now and completely free of charge you can download the catalog of my selected works. (Gifts forward!)
Would you like to see unique painting on your wall? Then email me akrolesta@gmail.com
You will find out about the price and discuss the delivery method.
I will be glad to answer any of your questions.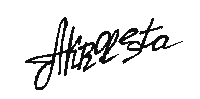 Akrolesta (Tatiana Sokolova)
akrolesta@gmail.com
or my secretary 2336694@gmail.com
* These conditions apply only to canvas (paintings painted with oil and acrylic on canvas) and assemblages.
Graphics (pseudo-hieroglyphs), watercolors and pastels, as well as some objects (sculptures) are sold under different conditions.