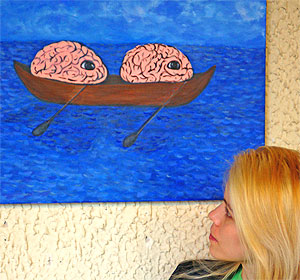 Buy print painting on canvas
You can order a reproduction of the picture printed on canvas with a signature and a dedication inscription by the artist Tatyana Sokolova
The price depends on the size of the reproduction and the cost of delivery.
Contact akrolesta@gmail.com
Write the name of the picture, the size of the reproduction, the country of delivery and find out the full cost.
You can send the photo of the interior with a frontal view of the wall on which the picture will be placed. In this case, you will get a preliminary view of how the picture will look in your interior.
Recommended sizes:
30 x 40/40 x 30 cm
40 x 40 cm
40 x 50/50 x 40 cm
50 x 50 cm
50 x 70/70 x 50 cm
60 x 60 cm
60 x 40 cm
If you change the original size, there may be distortion, which will lead to a difference between the print and the original.

The number of reproductions for each painting is limited to 90 pieces (the Manzoni number). Each canvas has its own unique number.

Where did the "Manzoni number" come from?
Piero Manzoni (July 13, 1933 – February 6, 1963) was an Italian artist best known for his ironic approach to avant-garde art. Manzoni is most famous for a series of artworks that call into question the nature of the art object, directly prefiguring Conceptual Art. His work eschews normal artist"s materials, instead using everything from rabbit fur to human excrement in order to "tap mythological sources and to realize authentic and universal values".
Artist"s Shit
In May 1961 Manzoni created 90 small cans, sealed with the text Artist"s Shit (Merda d"Artista). Each 30-gram can was priced by weight based on the current value of gold (around $1.12 a gram in 1960). The contents of the cans remain a much-disputed enigma, since opening them would destroy the value of the artwork. Various theories about the contents have been proposed, including speculation that it is plaster. In the following years, the cans have spread to various art collections all over the world and netted large prices, far outstripping inflation. A tin was sold for € 124,000 at Sotheby"s on May 23, 2007; in October 2008 tin 83 was offered for sale at Sotheby"s with an estimate of £ 50–70,000. It sold for £ 97,250. On October 16, 2015, tin 54 was sold at Christies for the astonishing sum of £ 182,500.
If you want to buy the original, look here ...