Art miniatures
Collectible designer magnets.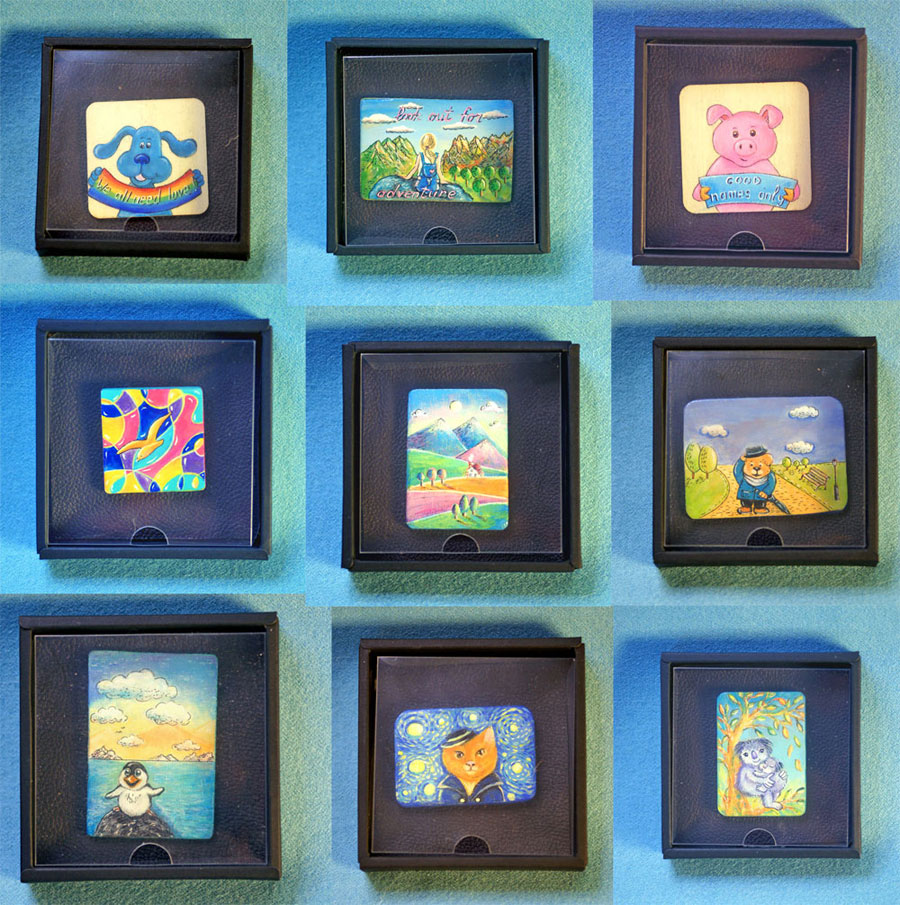 Exhibitions:
Solo exhibition Women's World. Lithuania. 2021.
Solo exhibition Without Frames. Lithuania. 2021.
Solo exhibition Retrospective. Favorites. Lithuania. 2021.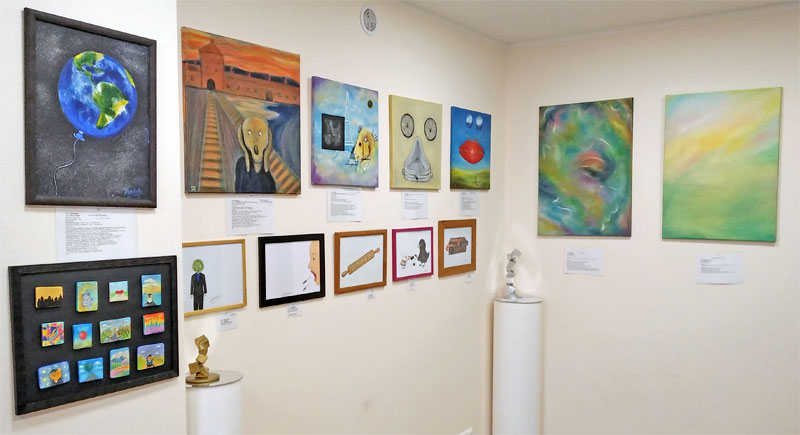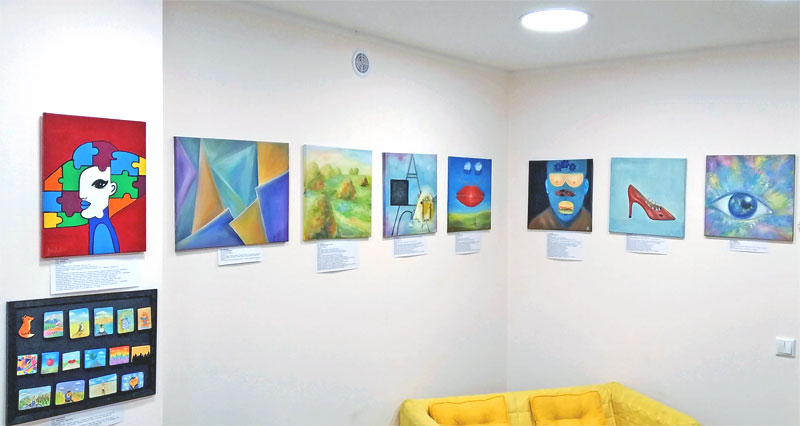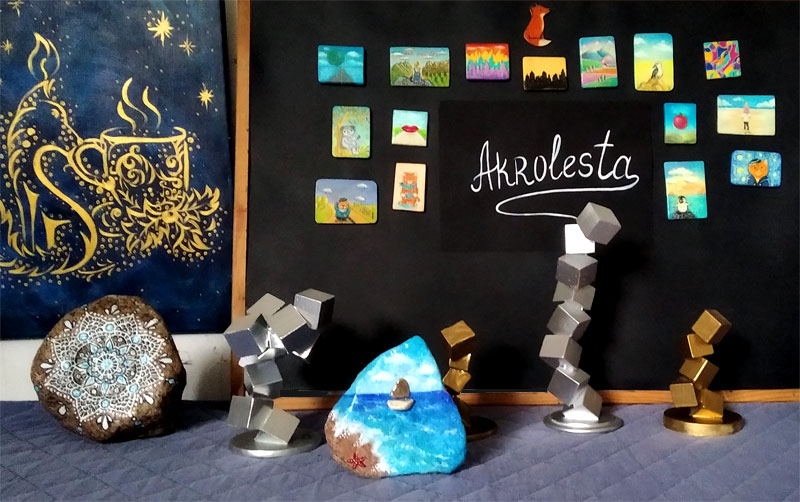 Media:
All roads lead to the Art Garage Be Alternative. Vilkmerge. 29 Aug 2021
A new exhibition in the art garage. Ukmerge Zinos. 2021 September 7
New Akrolesta's Exhibitions. Vilkmerge. 2021-09-26
Art garage is a territory of freedom for any artistic idea. DELFI, 12 September 2021
In the exhibition Retrospective. Favorites. presents Akrolesta's works. Vilkmerge. - 2021-10-13
Russian expatriate opens exhibition in Ukmerge. DELFI, October 18, 2021
Retrospective. Selected... DELFI, October 21, 2021
Akrolesta's retrospective. Ukmerges renginių anonsai. 23 октября 2021 г.
Television interview with Akrolesta (Tatjana Sokolova) - artist from Ukmerge. Art is freedom of speech. LRT +. 11.27.2021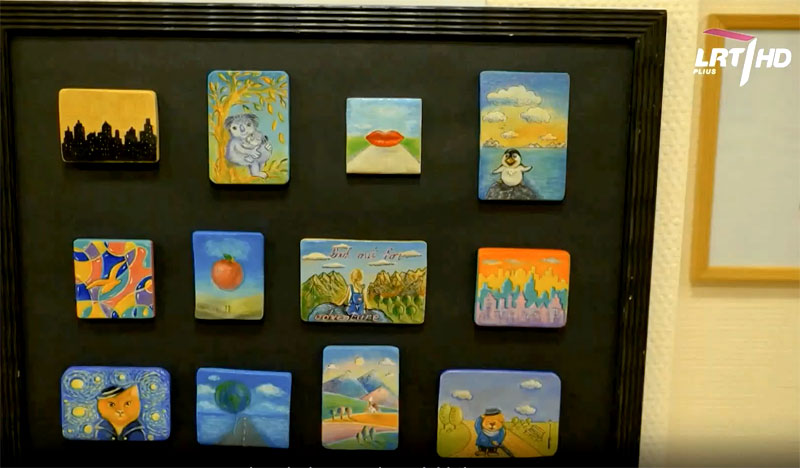 The size of the box is 10x10x2.5 cm
Price € 50 (free shipping worldwide)
All works are in one copy.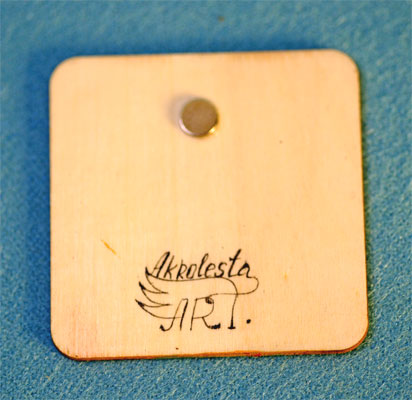 Reverse side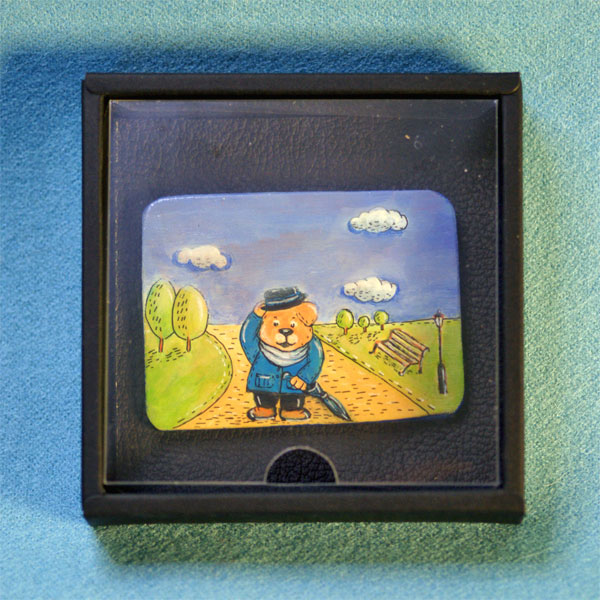 Good time for a pleasant walk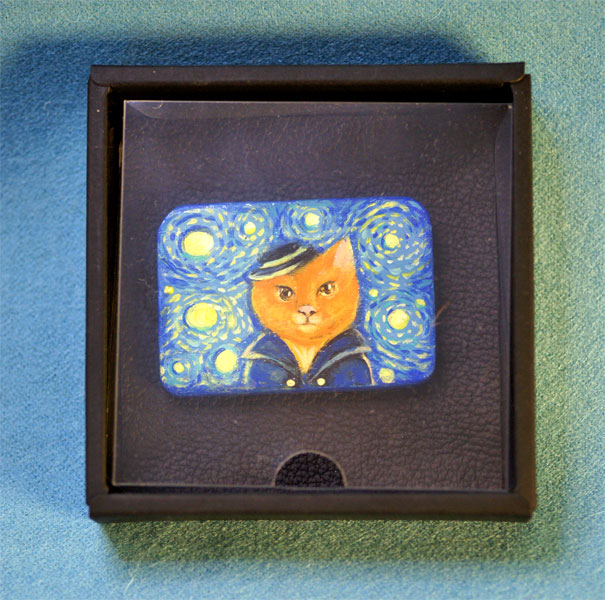 Vincent van Gogh's cat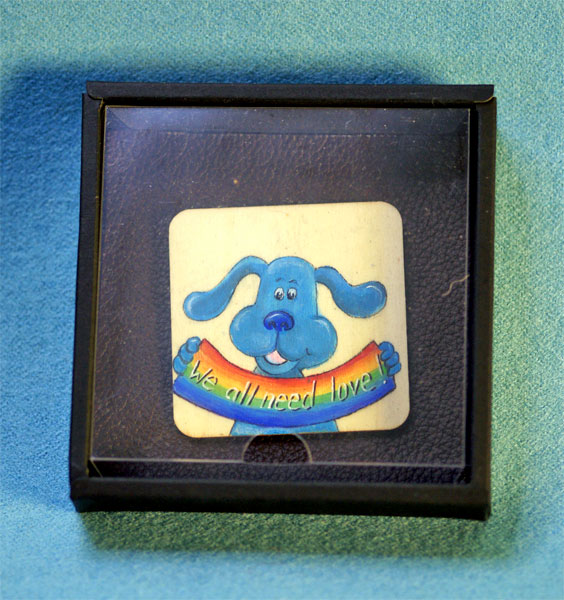 Everyone needs love!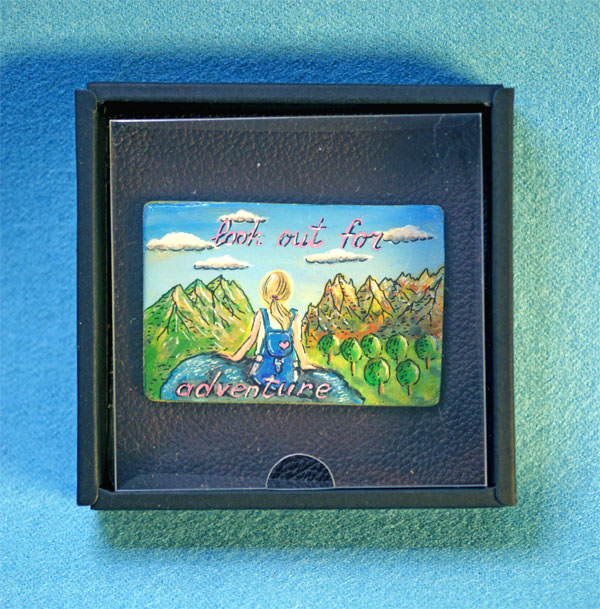 It's time to go!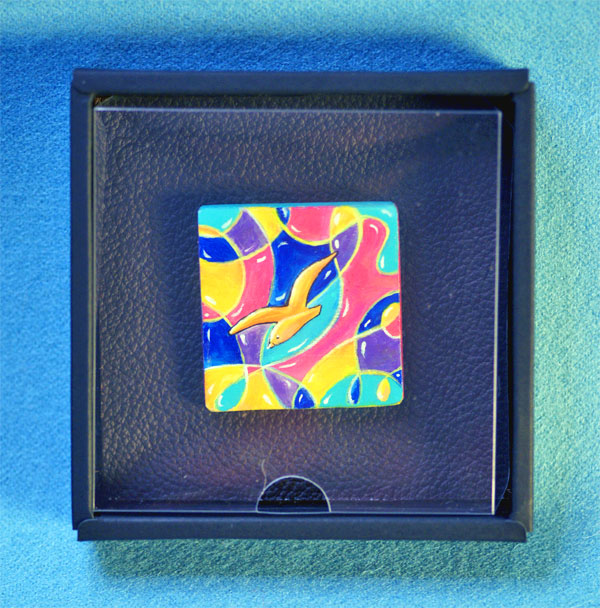 Over the waves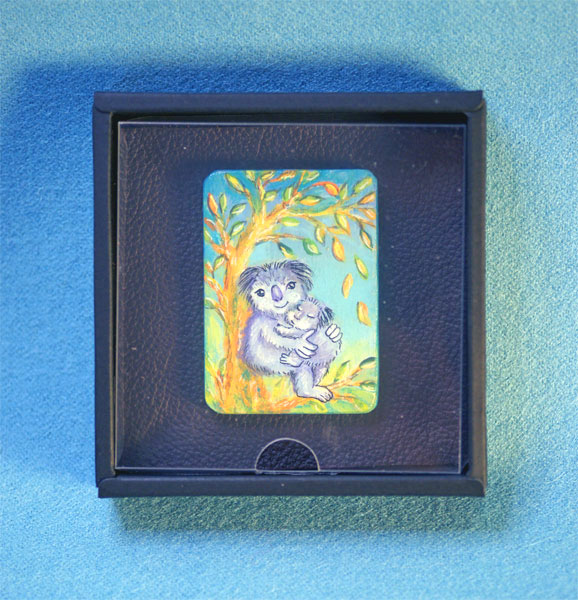 Motherhood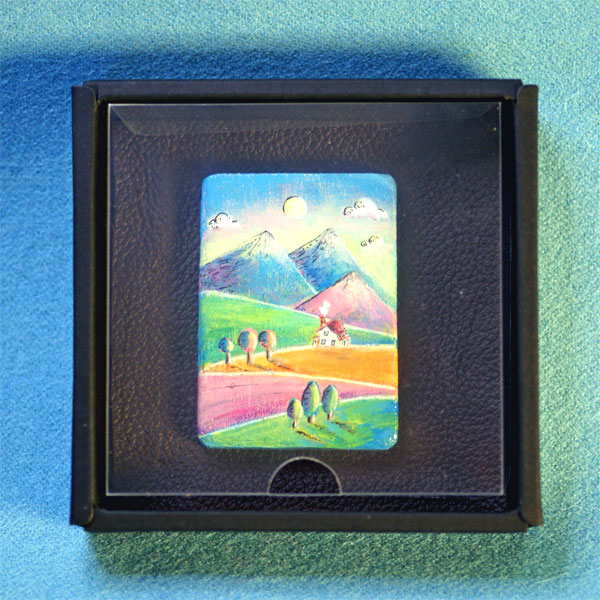 Landscape from Childhood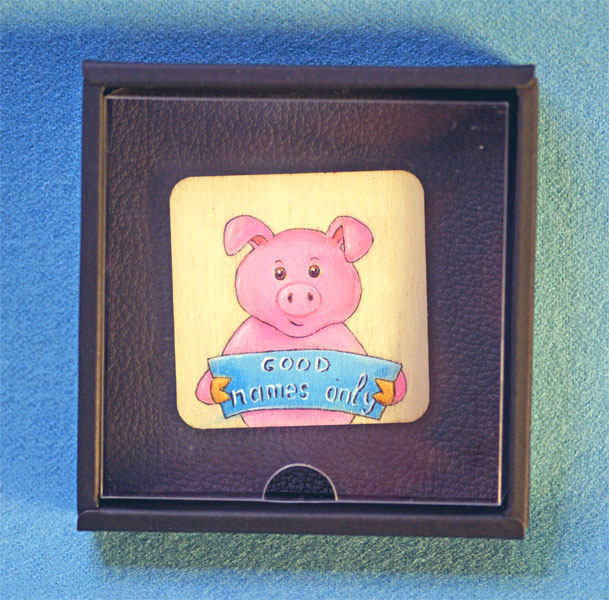 Let's live in peace!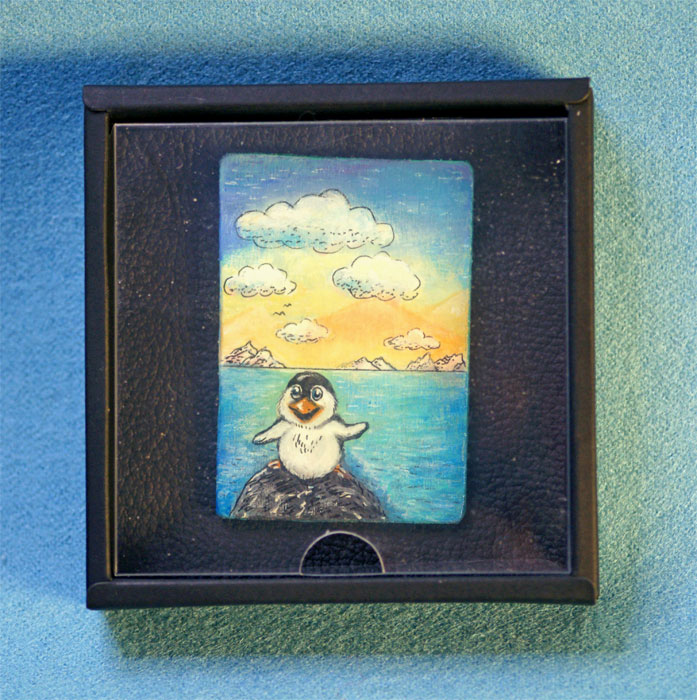 Searching for Eden
Types of souvenirs: