Akrolesta's lottery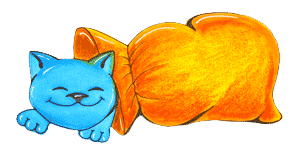 Surprise souvenir. Art lottery from Akrolesta
You can buy a "pig in a poke" - a souvenir that Akrolesta herself will choose for you.
It can be a reproduction, a postcard, a hieroglyph, a book, an object (a fridge magnet, a drawing on a stone, etc.) or another version of a souvenir that is not currently shown on the site.
The surprise souvenir will be attributed in the same way as any other Akrolesta souvenir. It will have Akrolesta's autograph. The souvenir will be accompanied by a letter of purchase of the artwork directly from the author.
To buy a surprise souvenir:
Write a letter about your desire to buy an art lottery by e-mail: akrolesta@gmail.com

Please include your mailing address in the letter.

In a reply letter you will receive payment details.

After receipt of payment, your souvenir signed by Akrolesta will be sent to you by mail.
You can buy any number of lottery tickets at the same time and get several souvenirs at once!
The number of lottery tickets affects the number of souvenirs.
Any lottery ticket is sure to win a souvenir.
The cost of one art lottery ticket is 15 euros. Free shipping.
Types of souvenirs: