Portrait in the interior. (Conceptualism: The humorous intervention in the museum.)
Place of implementation.
Any museum of fine arts or any painting exhibition.
Accommodation.
The object is placed as one of the paintings of the exhibition. On a standard place and in a standard frame.
Object.
MIRROR placed between other paintings. The size and the frame of the mirror is the same as neighboring works.

The visitor, examining the exhibition of paintings, sees his reflection in the mirror. At this moment he gets his own PORTRAIT IN THE INTERIOR OF THE MUSEUM.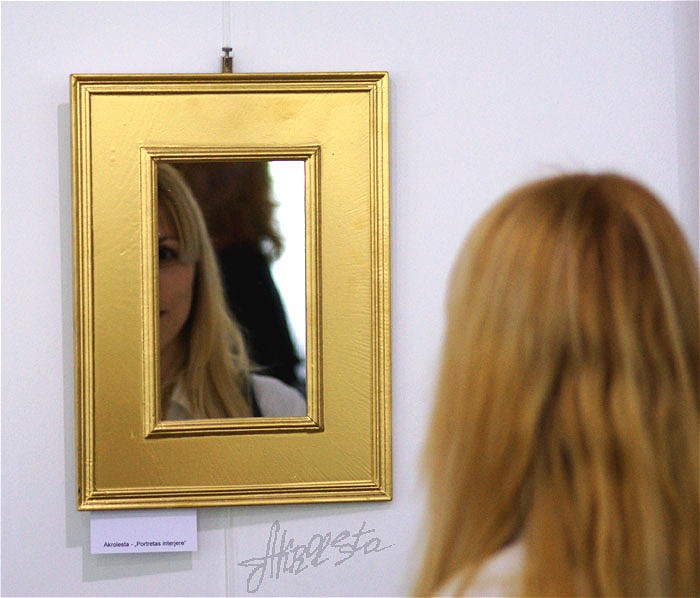 Irritation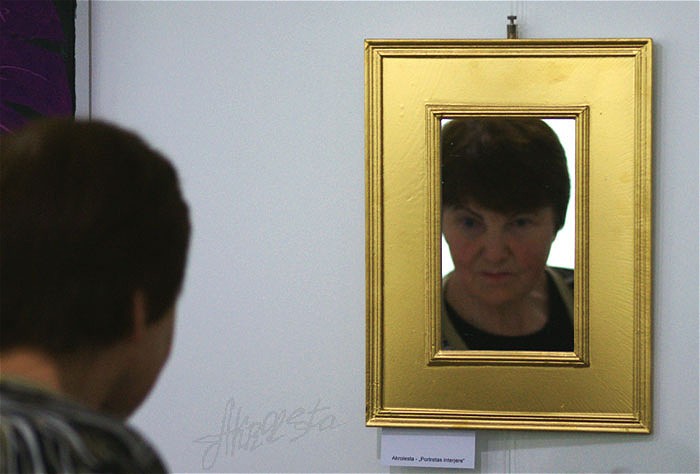 Studying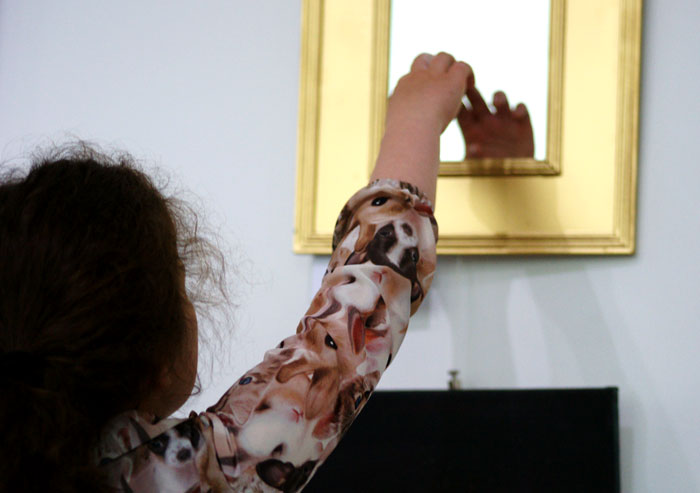 Understanding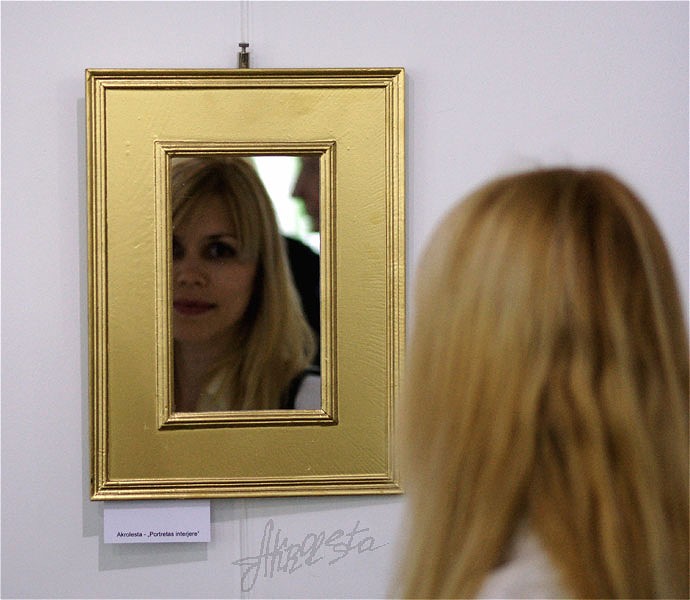 Delight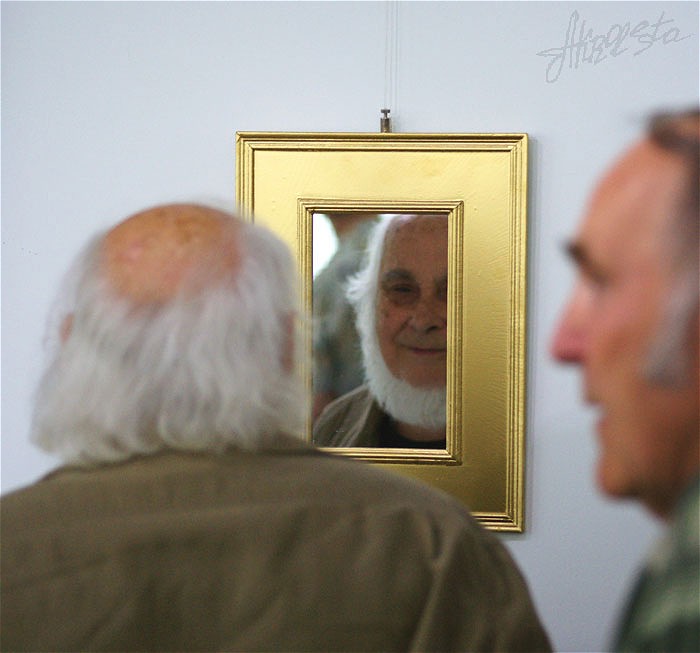 Reflection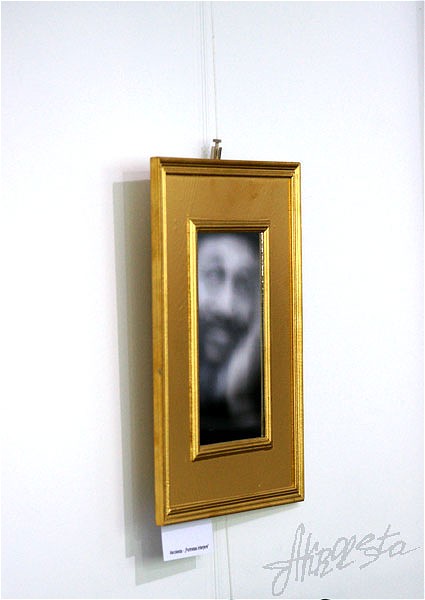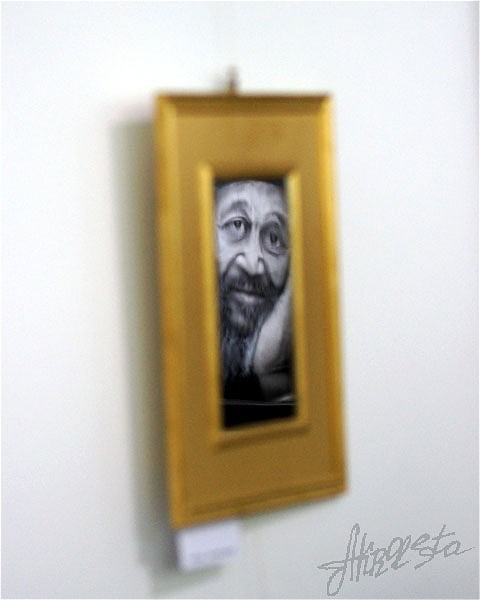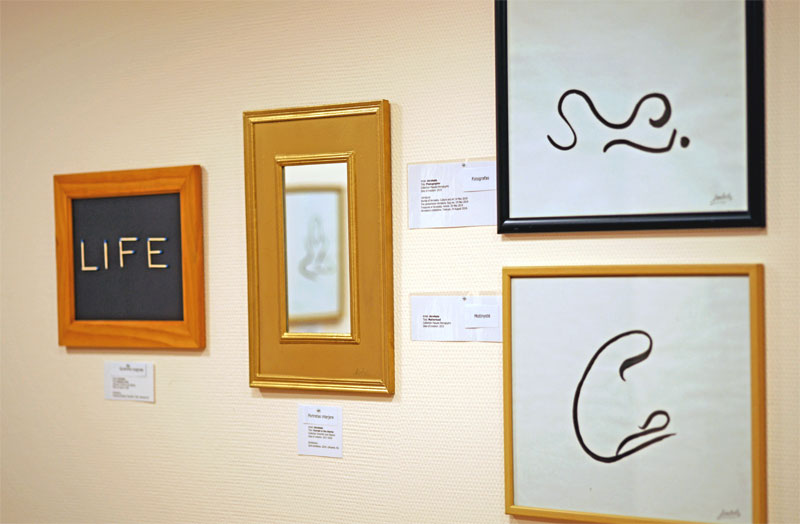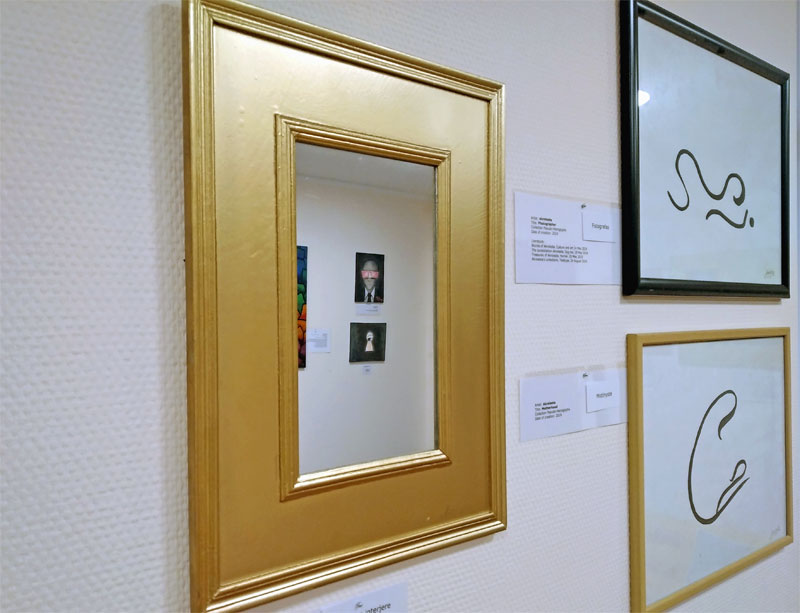 Exhibitions:
Joint exhibition. 2019. Lithuania. EU.
Personal exhibition "Retrospective. Favorites." 2021. Lithuania. EU.

Media:
Miesto šventė prasidėjo paroda ir perkusijos garsų teatru. Vilkmerge. 27 May 2019 (Illustration)
Šventė prasidėjo paroda ir perkusijos garsais. Ukmergės žinios. 30 May 2019 (Illustration)
Akrolestos retrospektyva. Ukmergės renginių anonsai. 23 October 2021 г.
Искусство - свобода слова. LRT. Интервью и обзор выставки. 27.11.2021 (TV)