Freedom (Land
art)

In an open area, on a field or a hill, there is a brick, stone or concrete wall with holes, which make the word FREEDOM.
Thus, the viewer sees the word "Freedom", which is a hole in the wall. Freedom is written by air, sky, clouds.
It is important to contrast the solid wall and the vast expanse of air and the sky.
This sculpture can be installed in any country.
Freedom is necessary for all.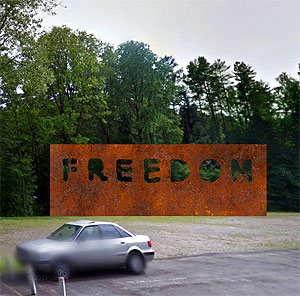 for Europos Parkas
for Lithuania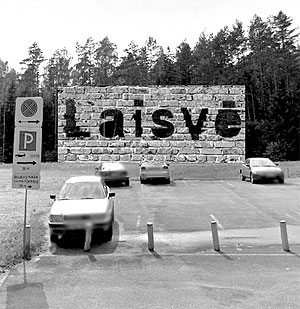 for Norway