Cat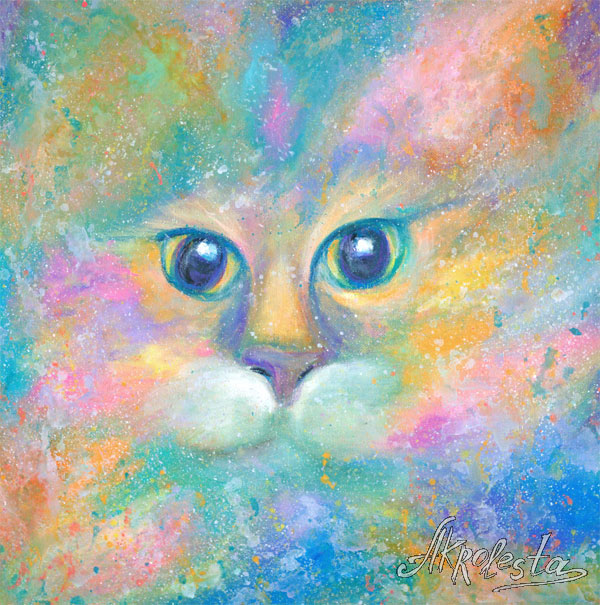 Canvas, acrylic, 40x40cm. 2021
Exhibitions:
Personal exhibition "RelaxArt". The Seimas Palace. Vilnius. Lithuania. EU. 2021
Literature
Tatianos Sokolovos (meninis pseudonimas – Akrolesta) tapybos darbų parodos pristatymas. Lietuvos Respublikos Seimo kanceliarijos "Flickr" paskyra. 2021 July 12.
Seimo rūmų galerijoje Tatianos Sokolovos tapybos darbų paroda. Ukmergės rajono savivaldybės. 2021 July 13.
Ukmergės menininko paroda Lietuvos Respublikos Seime. Vilkmerge.lt 2021 July 18.
Expatriate's art in Seimas: creativity is an experiment and freedom of expression. DELFI. July 19, 2021.
Выставка в Сейме. Сайт Ассоциации бизнес-иммигрантов. 21 июля 2021.