Koturmort 2 or Catstilllife (Chaturmorte))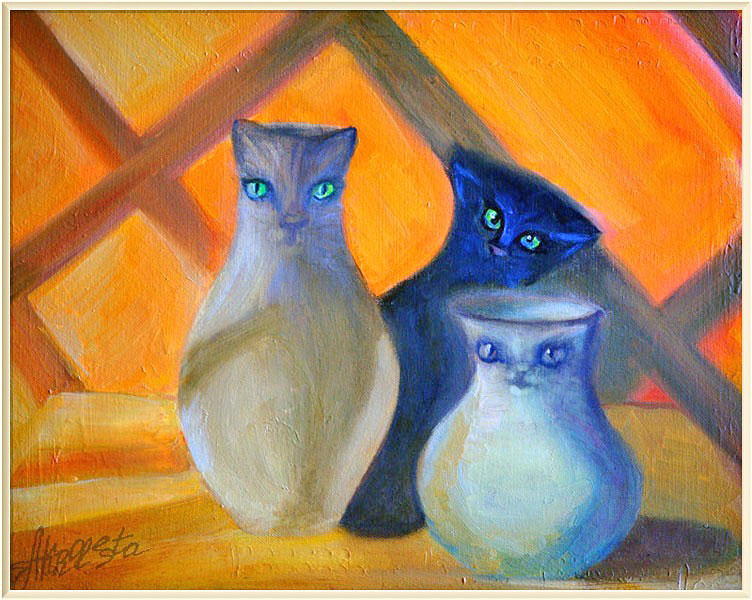 Oil, canvas 40x50. 2018
Humorous still life. Apogee of kitsch - cats and vases.
Exhibitions:
Personal exhibition Woman's World. Lithuania. EU. 2021
Personal exhibition Without frames. 2021. Ukmerge, Lithuania. EU.
Media:
What hangs in museums. Above Art Magazine. 28 Jan 2019 (Illustration)
The world of woman in the paintings of Akrolesta. Cosmo Lady Magazine. March 2019. pp 108-109. (Illustration)
Visi keliai veda į Menų garažą "Būk alternatyva". Vilkmerge. 29 Aug 2021 (Illustration)
Из цикла "Выжившие". DELFI, 15 сентября 2021 г. (Video)
От большого баскетбола к малому бизнесу... DELFI, 15 сентября 2021 г.