Ghost forest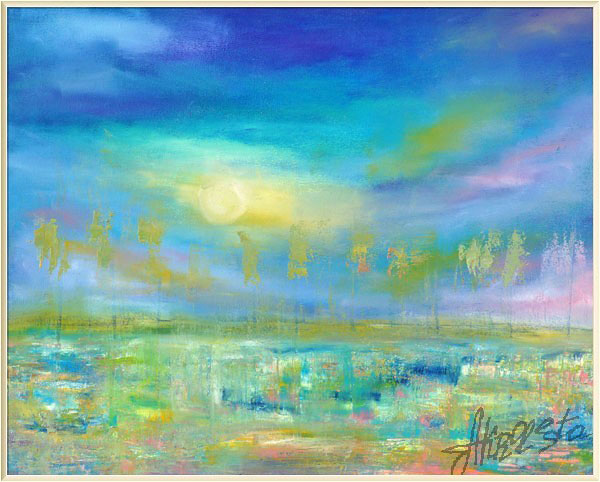 Oil, canvas, 50x40cm. 2018
Painting from the collection of Light Art
Light Art of Acrolest are paintings-sensations, pictures-presentiments, pictures-memories.
Light Art is the feeling that a gourmet has before it starts tasting a dish, or the feeling of a traveler, when right now, around the corner, something long and passionately wanted and waited.
Exhibitions:
Personal exhibition "RelaxArt". The Seimas Palace. Vilnius. Lithuania. EU. 2021
Personal exhibition Without frames. 2021. Ukmerge, Lithuania. EU.
Media:
Akrolesta's LightArt. Above Art Magazine. 9 March 2019 (Illustration)
Game with the viewer. Sigma. 15 June 2019 (Illustration)
Escaping reality. Homsk media. 22 July 2019 (Illustration)
Ukmergės menininko paroda Lietuvos Respublikos Seime. Vilkmerge.lt 2021 July 18.
Выставка в Сейме. Сайт Ассоциации бизнес-иммигрантов. 21 июля 2021.
Naujos Akrolestos parodos. Vilkmerge. 2021-09-26