Ghost city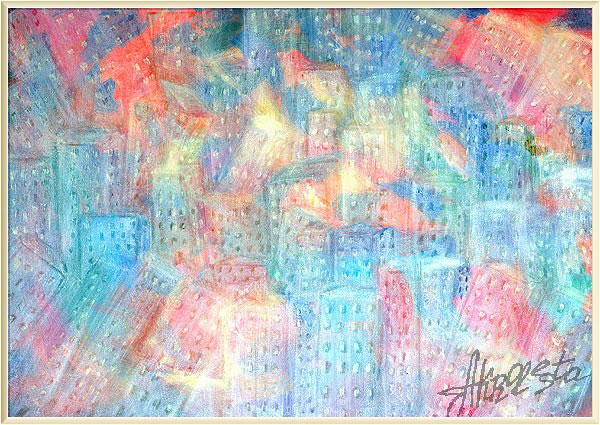 Oil, canvas, 70x50. 2018
Painting from the collection of Light Art
Light Art - this is a premonition - this is when the image has not yet manifested. Like stains on photo paper during the development process, as something that pops up in memory, like the outlines of a landscape at dusk, in a fog ...
Light Art is when the object is not yet there, but it is already felt, guessed.
Exhibitions:
Personal exhibition "RelaxArt". The Seimas Palace. Vilnius. Lithuania. EU. 2021
Media:
Akrolesta's LightArt. Above Art Magazine. 9 March 2019 (Illustration)
Game with the viewer. Sigma. 15 June 2019 (Illustration)
The true figurative abstraction. Culture and art. 24 august 2019. (Illustration)
Tatianos Sokolovos (meninis pseudonimas – Akrolesta) tapybos darbų parodos pristatymas. Lietuvos Respublikos Seimo kanceliarijos "Flickr" paskyra. 2021 July 12.