Attention!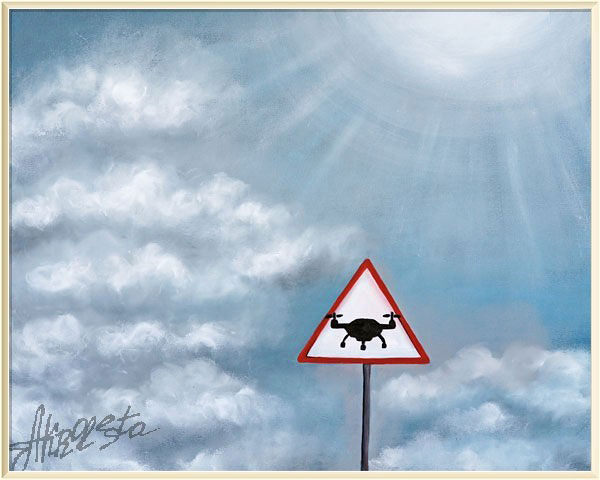 Oil, canvas, 50x40. 2018
Beware of technology!
What do they bring to us? Comfort computers and cars or the danger of bombs and rifles?
Drones become an indispensable friend,
They help you when you are out of hands.
It's an amazing toy and helpful invention,
It's actions depend on your goals and intentions.
This new mechanism is full of surprises
Technology grows and responsibilities rise.
Literature
Apocalypse is canceled. Habr. 20 March 2019. (Illustration)
Akrolesta's SmartArt. Sig.ma. 2 April 2019 (Illustration)
Worlds of Akrolesta. Culture and art 14 May 2019 (Illustration)
Mirror of the world. Culture and art. 01 June 2019 (Illustration)
Reflections of the artist. Homsk media. 29 June 2019 (Illustration)
Reflections of the world. Syg.ma. 28 July 2019 (Illustration)
Akrolesta's collections. Teletype. 24 August 2019. (Illustration)
Art for the mind. Discours magazine. 08 January 2020 (Illustration)