Gray misty landscape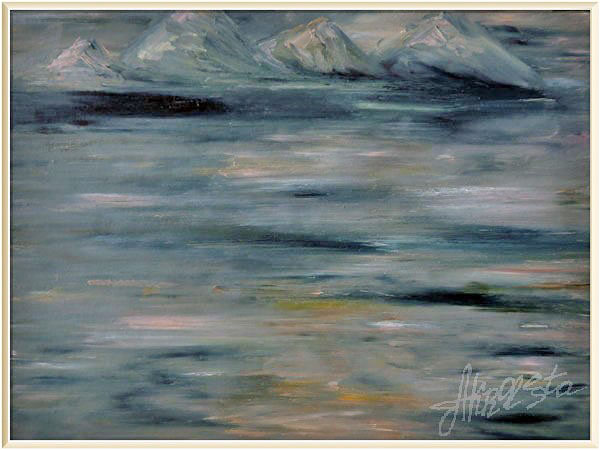 Canvas, oil, 40x30cm. 2019
Painting from the collection of Light Art

Light Art focuses on color, not on details and lines. Light Art conveys sensation, a premonition of something: a landscape, an idea, an object.
Lightart is when the object is not yet there, but it is already felt, guessed.
Серый туманный пейзаж
Картина из коллекции Лайт-Арт
Основное внимание в Лайт-арте сосредотачивается на цветовых решениях, а не на деталях и линиях. Лайт-арт передает ощущения, предчувствие от чего-либо: пейзажа, идеи, объекта.
Лайтарт - это когда объекта еще нет, но он уже ощущается, угадывается.