Ghost forest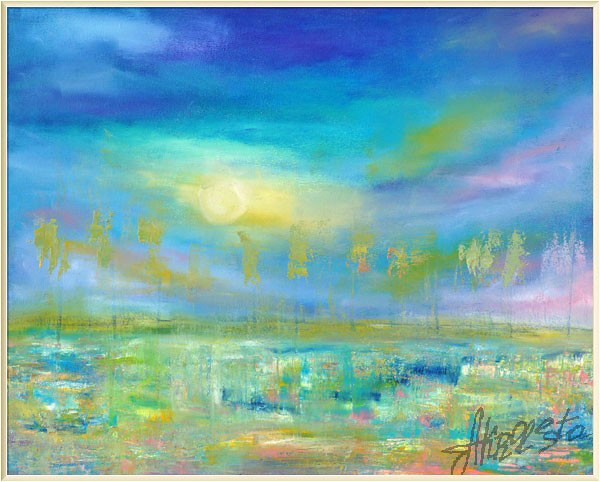 Oil, canvas, 50x40cm. 2018
Painting from the collection of Light Art
Light Art of Acrolest are paintings-sensations, pictures-presentiments, pictures-memories.
Light Art is the feeling that a gourmet has before it starts tasting a dish, or the feeling of a traveler, when right now, around the corner, something long and passionately wanted and waited.
Призрачный лес
Картина из коллекции Лайт-арт
Лайт-арт Акролесты - это картины-ощущения, картины-предчувствия, картины-воспоминания.
Лайт-арт - это то чувство, которое возникает у гурмана до того, как он приступил к дегустации блюда, или чувство путника, когда вот сейчас, за поворотом, возникнет то, чего долго и страстно хотелось и ждалось.