Ghost city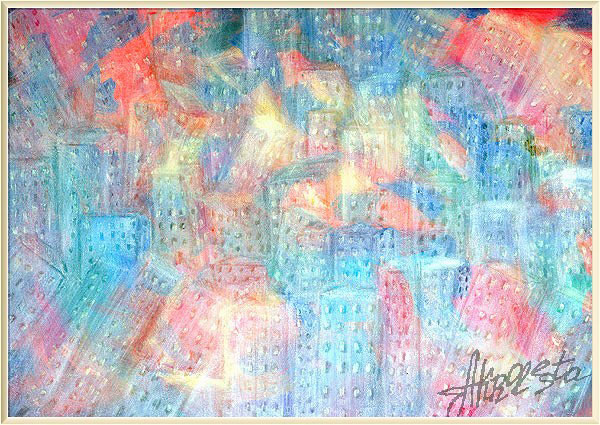 Oil, canvas, 70x50. 2018
Painting from the collection of Light Art
Light Art - this is a premonition - this is when the image has not yet manifested. Like stains on photo paper during the development process, as something that pops up in memory, like the outlines of a landscape at dusk, in a fog ...
Light Art is when the object is not yet there, but it is already felt, guessed.
Призрачный город
Картина из коллекции Лайт-арт
Лайтарт - это предчувствие - это когда изображение еще не проявилось. Как пятна на фотобумаге в процессе проявки, как нечто всплывающее в памяти, как контуры пейзажа в сумерках, в тумане…
Лайтарт - это когда объекта еще нет, но он уже ощущается, угадывается.